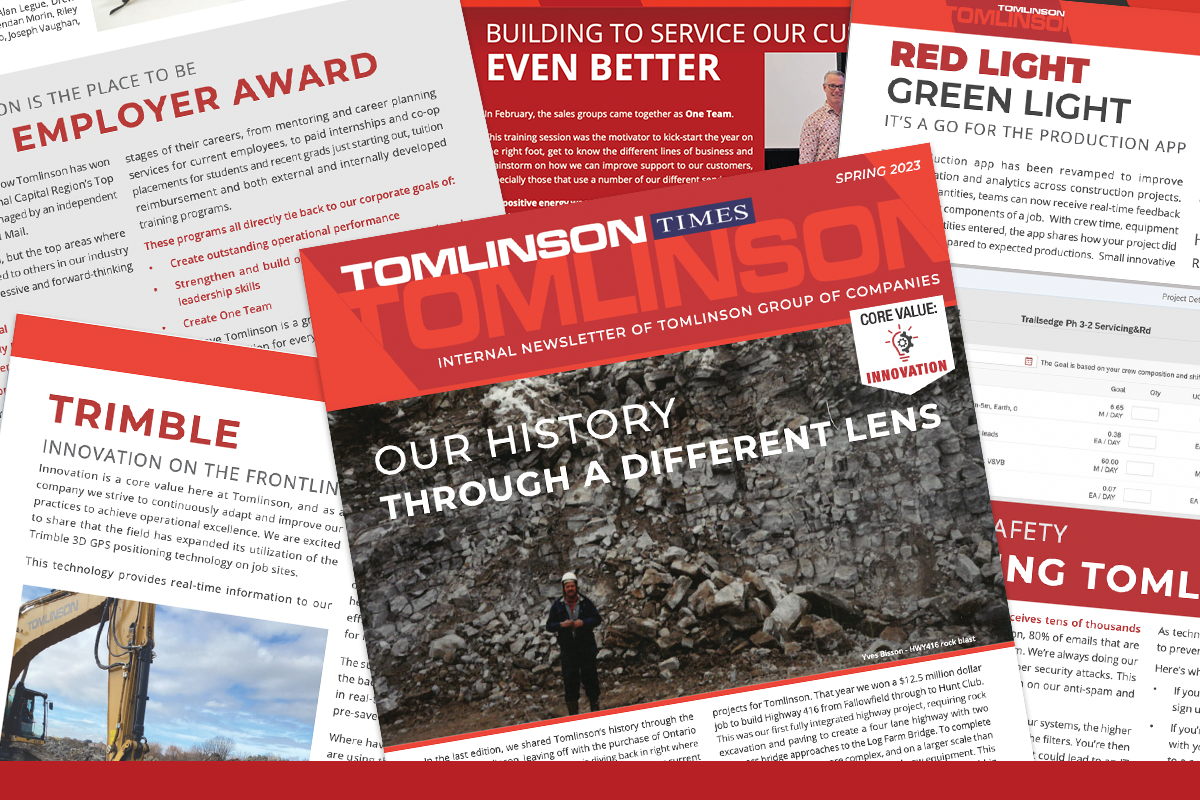 TOMLINSON TIMES SPRING 2023 EDITION – NOW AVAILABLE
Exploring 70 years of Innovation
In this edition of our popular magazine, we're continuing the journey through our history! We are taking a look at how Tomlinson has grown by diving into 70 years of stories with Ron Tomlinson. It is crazy to think we started with a single axle dump truck in 1952 and have grown to over 1800 employees. What drove this? A growth mindset and a continuous search for innovative ways to work smarter.
This edition contains the latest employee and community news, highlights innovative changes we have made to our operations, and discusses our one team approach. You can also learn about our new property – Universal Terminals!
Download this issue to find out more.
Have suggestions for upcoming issues of the Times? Let us know! Email your ideas.