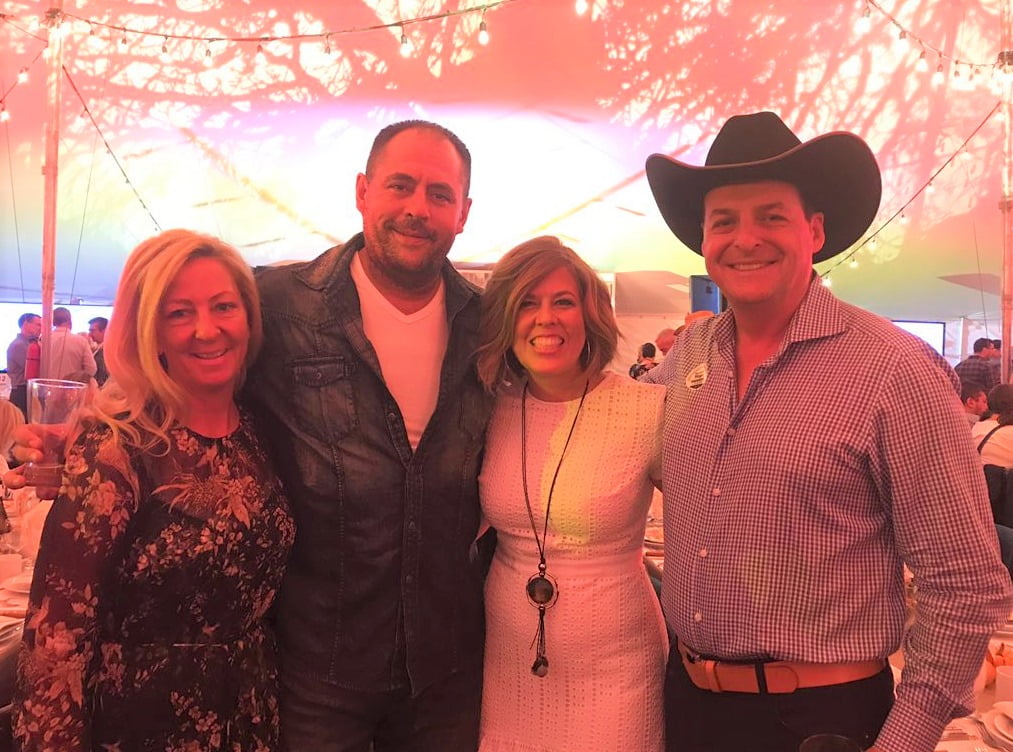 Tomlinson Sponsors Harvesting Hope Gala for Queensway Carleton Hospital Mental Health Unit
Tomlinson was Presenting Sponsor at the third and final Harvesting Hope At the Farm Gala on Thursday, September 19, 2019 at Saunders Farm. The sold-out event was held in support of the Queensway Carleton Hospital's Hopes Rising campaign, to raise funds to expand and renovate its acute mental health unit. The popular gala, attended by 450 people, raised nearly $465K toward the west-end hospital's $6-million campaign. Organizers hope to be able to begin construction in the Spring of 2020.
"The Tomlinson Group and the Tomlinson family are proud to be involved with the Hopes Rising campaign from its inception," said Kevin Cinq-Mars, President, Tomlison. "The Tomlinson family lives in the community, our employees live in the community, we care about the community. When we decide to get involved with a campaign, we are all in. With mental health, these aren't issues which come and go in a short period of time, so it's important to be involved for the longer term."
The event, hosted by Saunders Farm owners Mark Saunders and Angela Grant Saunders, ran from 6:00 – 10:00 PM at the 100-acre property in Munster. It included a welcome reception, a field-to-table dinner, a live auction and a Fund a Need auction. There was also a Wall of Hope board for attendees to write inspirational messages on. The board will be put on display in the hospital's new mental health unit.
Returning gala chair Sara Cinq-Mars – who has been voluntarily fundraising for the foundation since the campaign launched in 2016 – received a standing ovation for her speech where she talked openly about her family's struggles involving one of their sons. Her home-made apple pie also created a bidding war, eventually netting $9,500. Also present were Ron Tomlinson, CEO, Tomlinson and Cindy Tomlinson, Executive vice-president, Tomlinson. Other supporters included retired Ottawa Senators player Chris Phillips and his wife, Erin; Ottawa philanthropists Barbara Crook and Dan Greenberg from Accora Village; Kathy Turner and Denis Daoust; and city councillors.