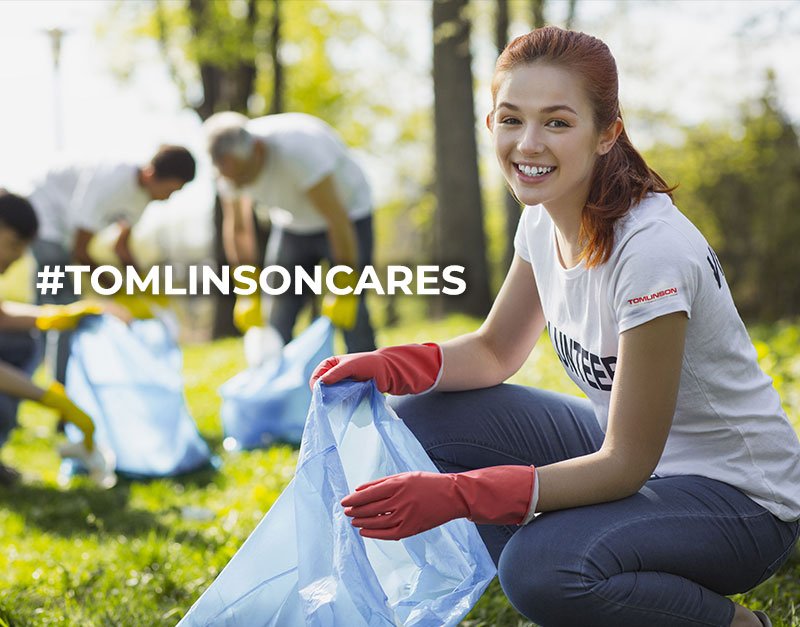 Tomlinson Provides Free Kits for Earth Day 2019 Clean Up
Tomlinson is supporting the Earth Day 2019 Clean Up on April 22 by providing free clean up kits to businesses and individuals in Ottawa. Contact tomlinsoncares@tomlinsongroup.com before April 15, 2019 to let Tomlinson know how many people are participating and you'll receive clean up kits. The clean-up kits include garbage bags, gloves and safety tips.
Take photos of your team spring cleaning your community and tag Tomlinson using the hashtags #tomlinsonearthday or #tomlinsoncares. We will feature your efforts on our social media platforms. We want to ensure another successful Earth Day where we mobilize the whole community and honour the beautiful environment we call home, by being conscious about our impact on our surroundings.
Be part of the solution and join us to help spring clean our community. #tomlinsonearthday
---
About Tomlinson Group of Companies
Ralph Tomlinson founded R.W. Tomlinson Cartage in 1952 with one single-axle dump truck. Now celebrating 65 years, the company is now Eastern Canada's leader in environmental and transportation infrastructure services. Providing a comprehensive range of products and services in quarrying, construction, trucking and environmental industries, Tomlinson continuously strives to deliver the highest standard of quality and value to its customers, partners and employees. Investment in its communities, people, processes, resources and equipment has earned Tomlinson a reputation for excellence, integrity, innovation and teamwork. For more information, please visit www.tomlinsongroup.com.