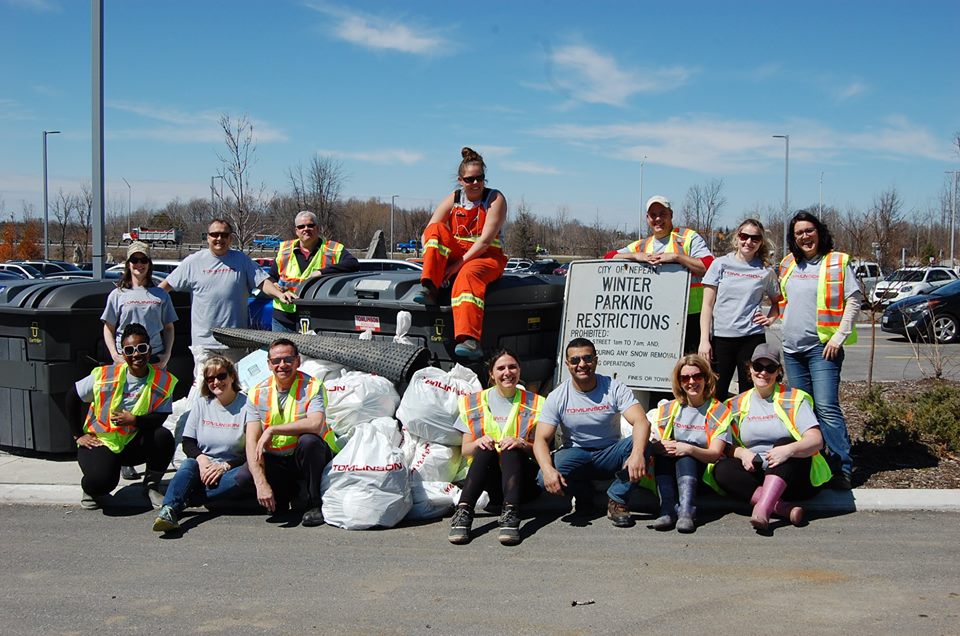 Tomlinson helps make Ottawa cleaner with 2019 Earth Day Initiative
Tomlinson was delighted with the response from customers and partners to its 2019 Earth Day Initiative. As part of the global push to spring clean our communities, Tomlinson offered free clean up kits to customers and partners in Ottawa. Nearly 20 organizations and individuals participated, with over 1,100 volunteers filling more than 2,000 bags of garbage from our neighbourhoods. As well as a team of Tomlinson employees cleaning up around The CORE, partners of Tomlinson Group participated in teams collecting garbage in many locations across the city, using the hashtags #tomlinsoncares and #tomlinsonearthday.
Tomlinson would like to thank all our customers and partners who participated in this significant initiative on Earth Day 2019, and made it such a success.

















---
About Tomlinson Group of Companies
Ralph Tomlinson founded R.W. Tomlinson Cartage in 1952 with one single-axle dump truck. Now celebrating 65 years, the company is now Eastern Canada's leader in environmental and transportation infrastructure services. Providing a comprehensive range of products and services in quarrying, construction, trucking and environmental industries, Tomlinson continuously strives to deliver the highest standard of quality and value to its customers, partners and employees. Investment in its communities, people, processes, resources and equipment has earned Tomlinson a reputation for excellence, integrity, innovation and teamwork. For more information, please visit www.tomlinsongroup.com.