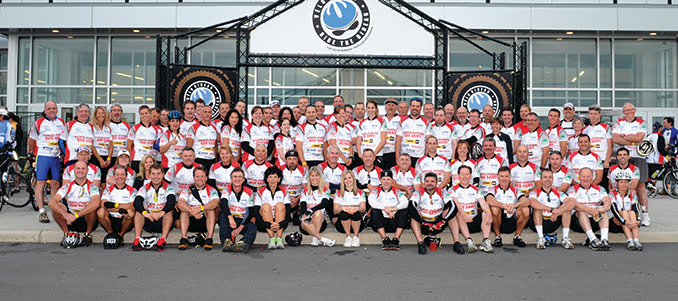 Ride the Rideau
Get Ready for Ride the Rideau — September 6, 2014
The Tomlinson Red Army is ready to ride in support of cancer research at the Ottawa Hospital! Last year our team of almost 100 riders raised more than $180,000 as part of Ride the Rideau and we are back in the saddle again this year to make an even bigger impact. It's rare to find a person who hasn't been touched by cancer, either directly or indirectly. That's why we are encouraging all of our employees to join us in raising funds for cancer research. One of Tomlinson's core values is Teamwork, so this is an excellent way for all of us to join together to make a big impact in the fight against cancer.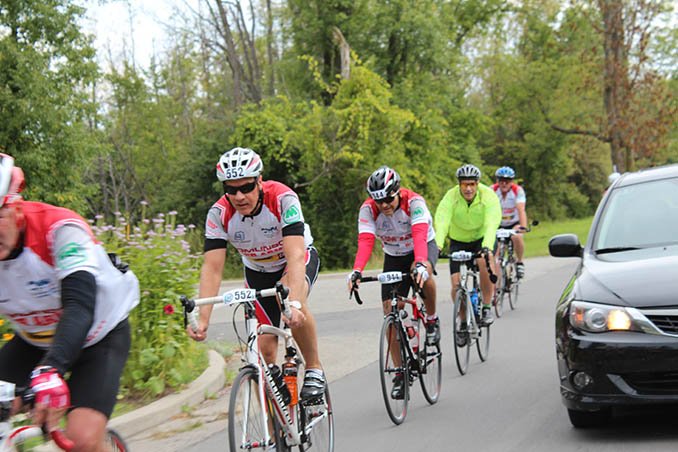 Similar to least year, we will be offering some incentives to our riders and engaging in a team-wide fundraising effort. Stay tuned for more info as we finalize details.
***
This year's race is dedicated to Rita Hendriks
Over the past years, Rita was generous in her donations to the fight against cancer, as it affected many of her family and friends. Her plan was to Ride the Rideau in 2014, and she even had her bike set up in the house so she could train over the winter. She always gave her best for everyone else. Let's continue on with her efforts.
***
Join our team, or donate to the cause!