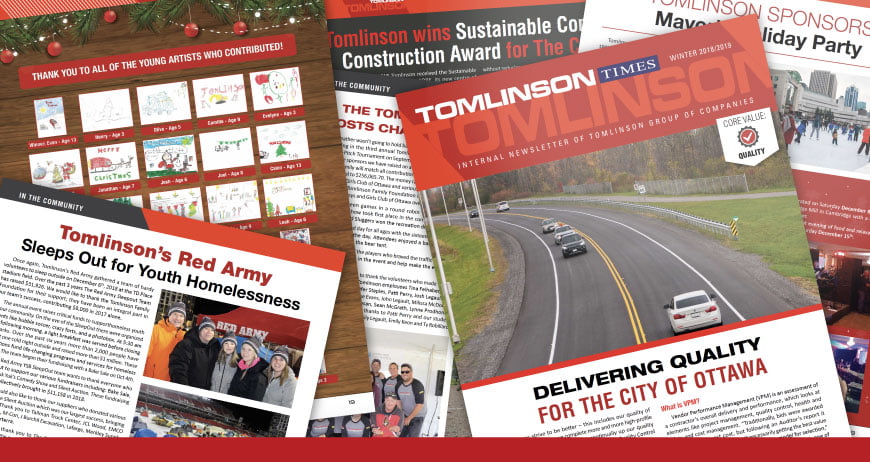 Tomlinson Times Winter 2018/2019 Edition Now Available
Quality for the City of Ottawa and beyond
With a focus on our core value of Quality, this edition's cover story describes how we deliver quality for the City of Ottawa with Vendor Performance Management (VPM) scores well above the industry average of 80%. You'll also find details of recent awards: Sustainable Concrete Construction for The CORE; and Excellence in Innovation and Sustainability for Lystek.
In our Partner Showcase we take a look at how our collaboration with Giatech makes us the only provider of Smart ConcreteTM in greater Ottawa. This innovative product improves quality, speed and efficiency for our customers. Our Community section highlights the charitable endeavours of our employees in 2018, including the Youth Services Bureau (YSB) SleepOUT, the Toonie bar program, and tornado relief. We also welcome Don Hart Construction and its employees into the Tomlinson Group.
Download this issue, or pick up a copy in your local office and find out more.
Have suggestions for upcoming issues of the Times? Let us know! Email your ideas.