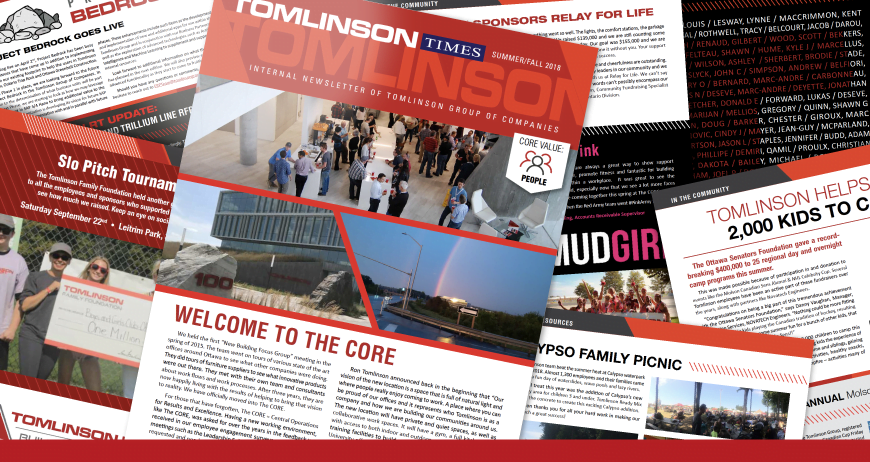 Tomlinson Times Summer/Fall 2018 Edition Now Available
The CORE, People and Projects
As we moved into The CORE this summer, our fantastic new home, we were also busy with projects like the Nassau Guard Gate replacement and the OLRT bid. This edition features updates on our partnership with home-builder, Caivan in Richmond, as well as the use of GPS technology, health and safety programs, and professional drivers' training program.
We're celebrating our Core Value of People in this issue, so you'll find articles about community events like Mud Girl and Hope Volleyball, as well as a day in the life of a Comfort Station Driver! We even have our very own good samaritan by the name of Patrick Labelle who received a safety award – read this edition to find out why.
Don't forget to grab your copy of the Tomlinson University 2018/2019 Training Schedule!
Download this issue, or pick up a copy in your local office and find out more.
Have suggestions for upcoming issues of the Times? Let us know! Email your ideas.