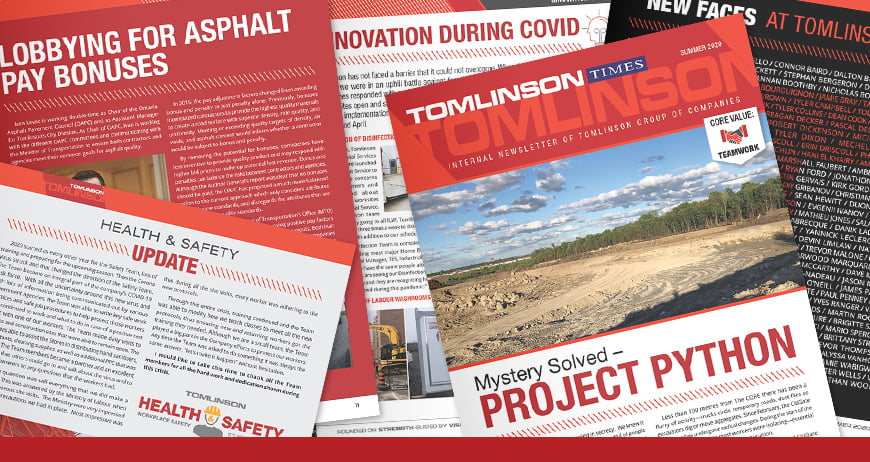 Tomlinson Times Summer 2020 now available
Red Army pulls together during pandemic 
Welcome to the Summer 2020 edition of Tomlinson Times. Despite the challenges of COVID-19, our team has pulled together and we've remained busy and successful. In this issue, we reveal the details of Tomlinson's role in Project Python – Amazon's new fulfillment centre being built in Barrhaven. You'll also get updates on our recent and ongoing projects, including bridge replacement on the 417, as well as heavy civil, sewer and watermain, and paving/resurfacing in and around Ottawa.
We celebrate how our teams have responded to COVID-19 with Innovation Corner and our Unique Role. There are also important tips for you on managing stress. 
Download this issue or pick up a copy in your local office and find out more.
Have suggestions for upcoming issues of the Times? Let us know! Email your ideas.