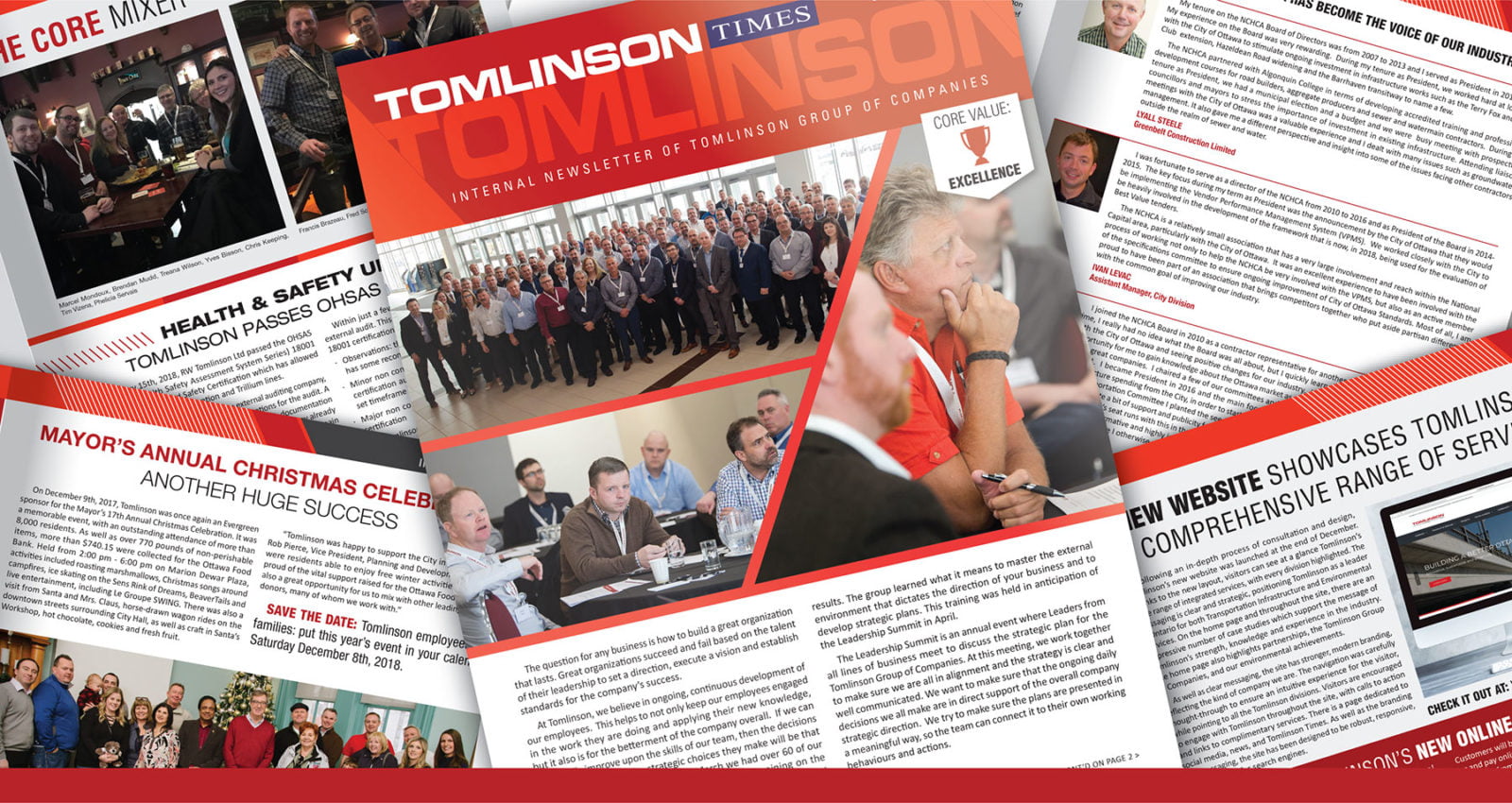 Tomlinson Times Spring 2018 Edition Now Available
The Spring edition of our magazine focuses on our Core Value of Excellence.
From our recent Leadership Summit, to the award-winning Lystek division, to our partnership with homebuilders, the articles highlight the many ways in which our team demonstrates Excellence. Learn about an innovative asphalt roller technology, and hear from the leaders who have been instrumental in the NCHCA, which is celebrating 40 years. We give you a behind-the-scenes look into some of the key design features at The CORE, and we showcase the many employees who contribute to our community through initiatives, fundraisers for mental health, and charitable sporting events.
Download this issue, or pick up a copy in your local office to find out more.
Have suggestions for upcoming issues of the Times? Let us know! Email your ideas.