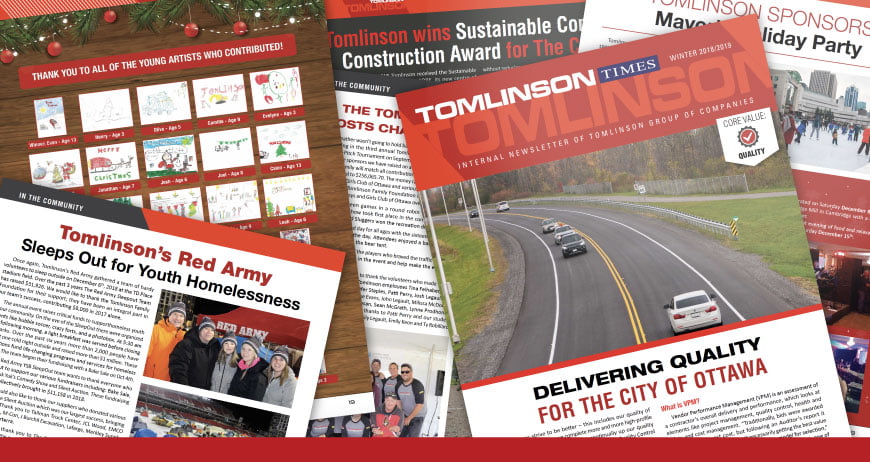 Tomlinson Times Fall 2019 Edition Now Available
Customer Focus
In the fall edition of our popular magazine we're talking about one of our core values, Customer Focus. With the City of Ottawa and several municipalities representing key customers, we take a look at the evolving Infrastructure Procurement approaches and how Tomlinson is adapting to them. You can also read about how divisions like Lystek and Sewer and Watermain are helping customers by innovating, and beating deadlines.
The edition contains all the usual HR and Community news, with photos from our summer customer event at Calypso, an interview with Melanie Brennan in Accounts Receivable, and highlights of the charitable events of the summer. Meet our bursary winners. Plus, get an overview of 2019/20 Tomlinson University courses.
Download this issue, or pick up a copy in your local office and find out more.
Have suggestions for upcoming issues of the Times? Let us know! Email your ideas.