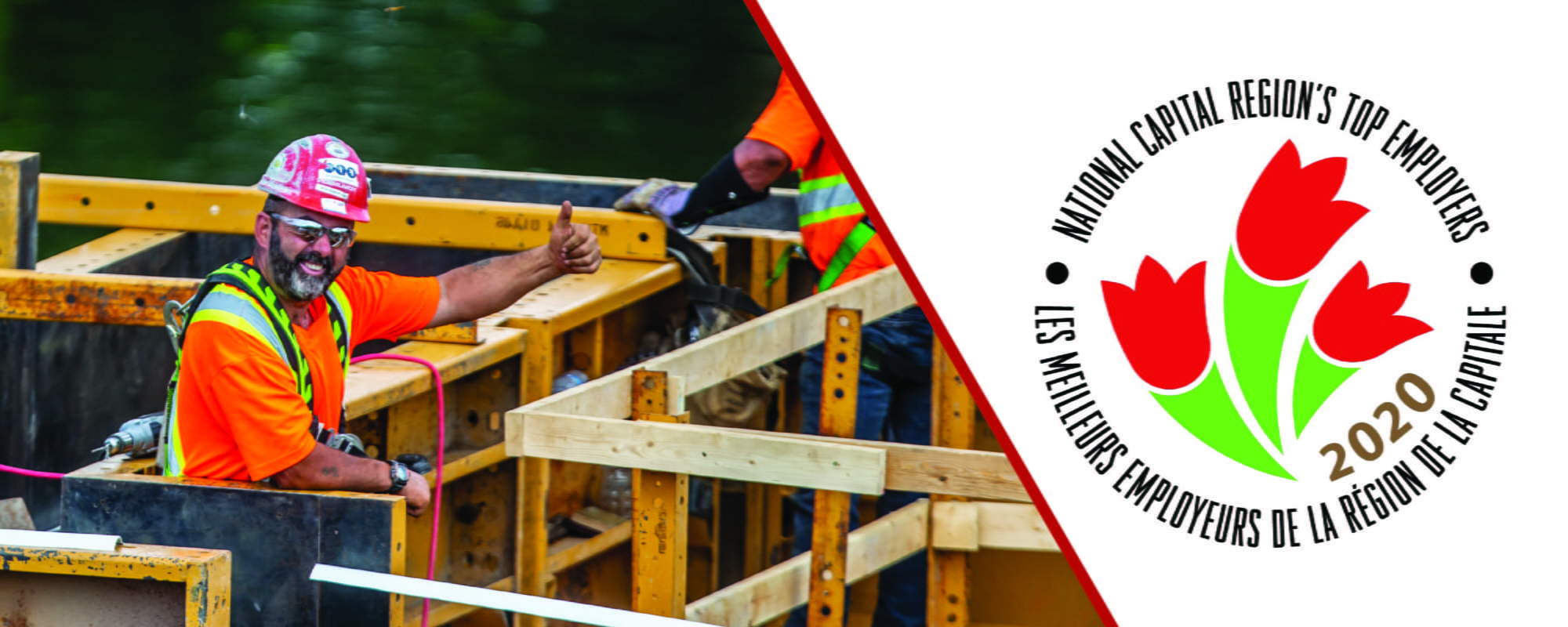 Tomlinson shares success as one of the National Capital Region's Top Employers selected in 2020
Tomlinson is extremely proud and thankful for their employees as we received recognition as one of the National Capital Region's Top Employer.  This award comes as confirmation of the choices made in investing heavily in our employees.
"We offer personal development as well as skills training because if you don't know who you are, you can't lead others." Ron Tomlinson, CEO
The project is a national competition to determine which employers lead their industries in offering the best workplaces for their employees. The results show how Canadian organizations continually evolve in their day-to-day operations.  Contestants are judged to a high standard in multiple categories against peers in their own industry.
We are honoured to receive this prestigious award," said Dana Lewis, Human Resources Manager, Tomlinson. "One of our Core Values is People and we're always striving to provide an environment which attracts the best people for the job, and supports them in their career growth. Our aim is to foster an innovative, collaborative environment of growth and excellence and this award attests to that."
Our staff are going the distance by showing the following points evaluated by the editors of Canada's Top 100 Employers using the same eight criteria as the national competition:
Physical Workplace;
Work Atmosphere & Social;
Health, Financial & Family Benefits;
Vacation & Time Off;
Employee Communications;
Performance Management;
Training & Skills Development; and
Community Involvement
Employers are compared to other organizations in their field to determine which offers the most progressive and forward-thinking programs.
To find out more about why the Tomlinson Group was selected, please visit the Canada's Top 100 Employer's web site and read the editorial in the Ottawa Citizen.