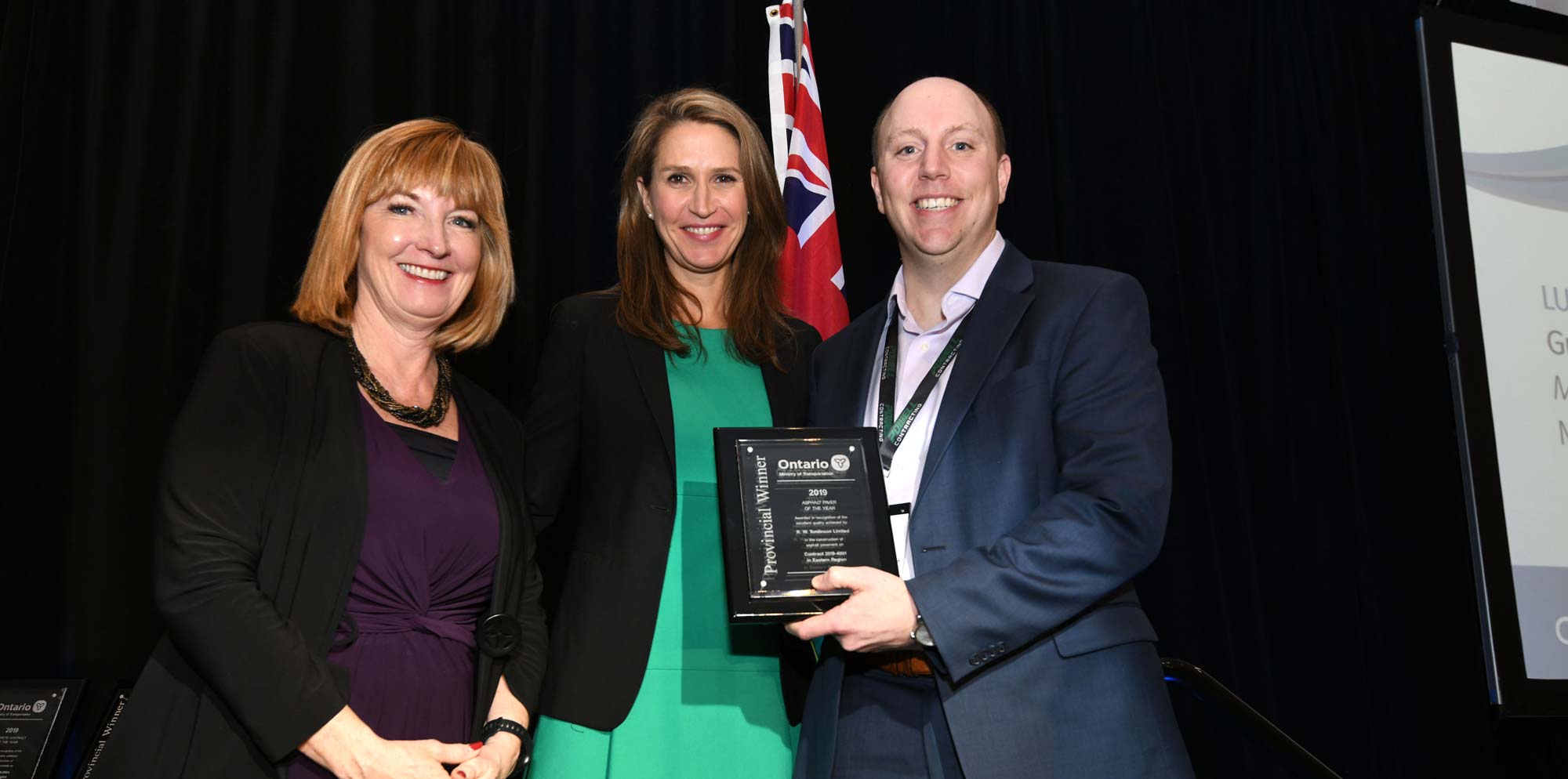 Tomlinson receives 2019 MTO Provincial Paver of Year Award at the 93rd Annual ORBA Convention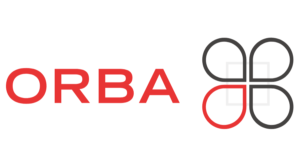 Tomlinson received the MTO Provincial Paver of the Year Award at the Ontario Road Builders' Association (ORBA) 93rd Annual Convention and AGM on Tuesday, February 3, 2020.
Honourable Caroline Mulroney, our Provincial Minister of Transportation made the presentation during the awards luncheon at The Fairmont Royal York Hotel in Toronto.
Acknowledging the quality of work completed an MTO Capital Contract 2019-4001, resurfacing of 15 km on Highway 401 from 2.2 km east of Nagle Road to Lake Road near Grafton.  The project also included culvert and storm sewer rehabilitation.
"Tomlinson is delighted to receive this award," said, Ken McIntyre, Contracts Manager for the Heavy Civil Division at Tomlinson.  "This celebrates the company's commitment to high quality projects.  Congratulations to everyone who was a part of this team!"
This prestigious award is the result of a top-notch "Team Effort", all around.  Under the direction of Glenn Pye, Foreman of the Tomlinson paving crew who takes great pride in every step of the paving process.
To achieve the superior results, Tomlinson had very good asphalt mixing materials at the mobile plant site and a well-maintained asphalt plant.  The equipment is meticulously calibrated by the Mobile Plant Staff.
Tomlinson's Quality Control Team is extremely organized and committed to quality at all levels: At the plant, on the road or at the Mobile Materials Testing Laboratory.
From a QC standpoint, this award was due to the surface smoothness of the asphalt mat, minimal surface defects present, superior workmanship, excellent asphalt mix properties along with great compaction densities.  The hot mix asphalt, tested for driving smoothness, gradation, asphalt cement content, air void analysis and compaction.  Tomlinson excelled in all of these categories.
Excellence is one of the CORE values at Tomlinson and this confirms we strive to maintain advanced standards and superior workmanship.
This annual award distinguishes one Provincial winner and three Provincial finalists for excellence in hot mix paving on a provincial highway.  Projects are judged on a number of criteria such as smoothness, surface defects, innovation, workmanship, working conditions and mix quality.