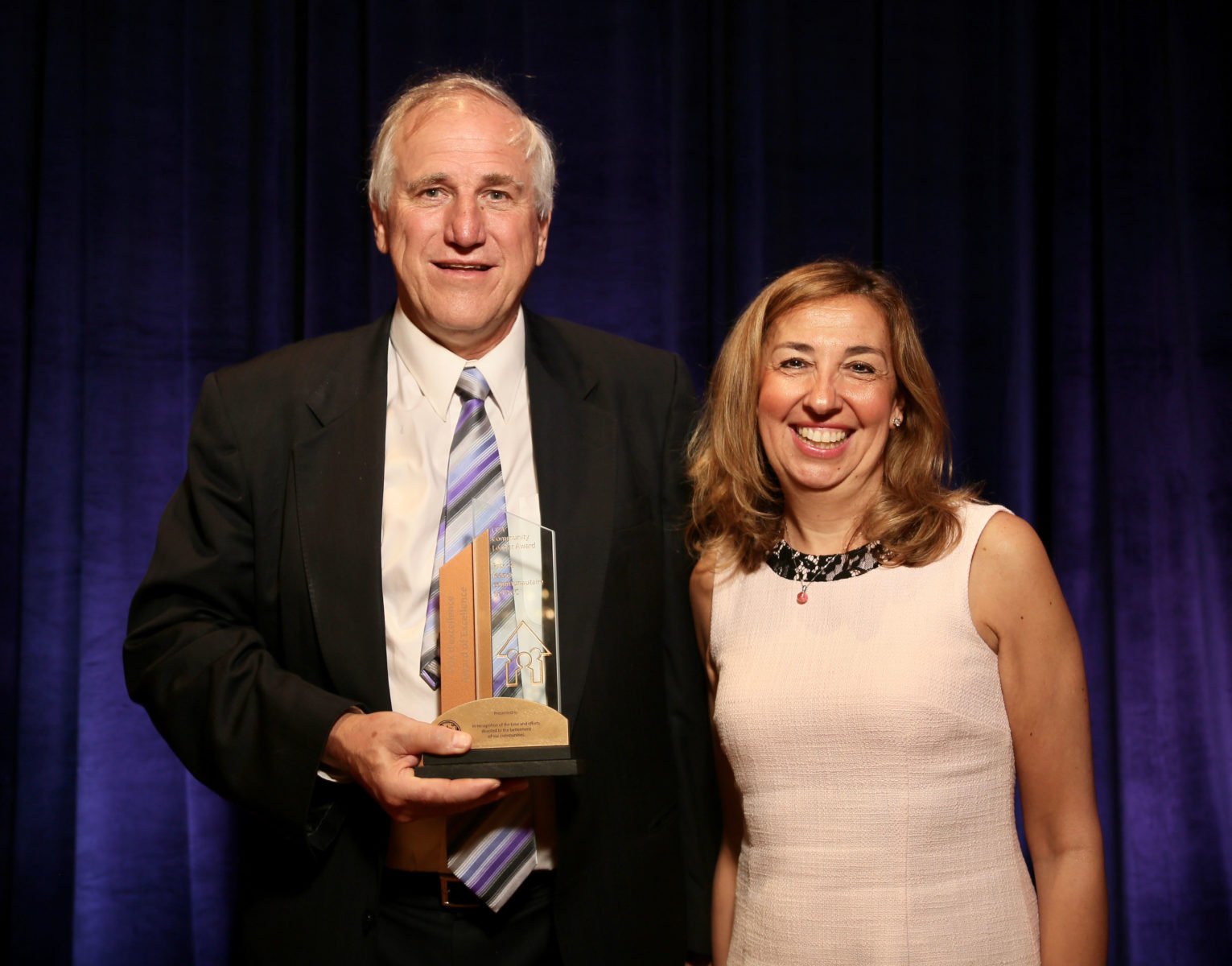 Tomlinson presented with 2018 Community Leader Award from CCA
Tomlinson won the Community Leader Award from the Canadian Construction Association on Wednesday, March 27, 2019, during the CCA Annual Conference Awards Ceremony in Bermuda. The award recognizes the company's community service in refurbishing the Gabriela Dabrowski Tennis Courts at Russell Boyd Park in 2018. This is the second 2018 Award for Community Leadership to be presented to Tomlinson. The Tomlinson Parks Initiative upgraded the tennis courts in August 2018, covering the cost of resurfacing. The refurbishment was part of the Initiative's five-year, $1-million community contribution to revitalize parks within the city of Ottawa.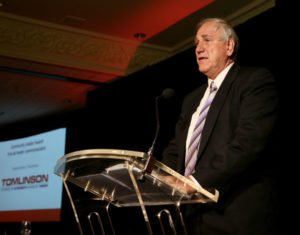 The CCA Community Leader Award recognizes CCA member firms, partner associations or individuals employed by a CCA member firm who have devoted their time and efforts to the betterment of their communities. "The Canadian Construction Association (CCA) members do so much for their communities as demonstrated through our #CDNConstructionGives initiative," said Zey Emir, chair, Canadian Construction Association. "CCA's Community Leader Award recognizes CCA member firms, partner associations or individuals employed by a CCA member firm who have devoted their time and efforts to the betterment of their communities. I congratulate the Tomlinson Group for winning the 2018 CCA Community Leader Award and for doing such an outstanding job supporting their community."
"We are delighted to receive this award," said Stephanie Tessier, VP Business Development. "We see it as a crucial part of our role in the construction industry to invest in our local communities, ensuring that every member can access the services they need to keep them healthy, regardless of their situation."
The enhanced tennis courts provide visual improvements to the neighbourhood, safe playing surfaces, and promote healthy living activities. The accessible spaces are especially important for encouraging physical activities and social interactions for Ottawa's youth. The Gabriela Dabrowski Tennis Courts are the fourth location in Ottawa to benefit from the Tomlinson Parks Initiative. The Initiative launched in 2015 and represents Tomlinson's commitment to donating $1M over five years toward park renewals and upgrades within the City of Ottawa, including recreational elements such as skating rinks or basketball courts. Tomlinson has donated infrastructure services, construction materials and project management. The first project was the construction of the Meadowbreeze Skating Rink in Kanata. In 2017, Tomlinson completed the refurbishment of Manor Park and Pinecrest Tennis Courts.
As a recognized supporter of local causes throughout Eastern Ontario, the Tomlinson Parks Initiative is just one example of the culture of giving at the company. The Tomlinson Family Foundation was granted Not-For-Profit charitable status in 2016. Cindy Tomlinson's mandate is to contribute to local communities and foster charitable works that build and strengthen the communities where our employees live, work and play. Within the company, Tomlinson has nicknamed its staff the Red Army, where several employees champion charities, sponsor philanthropic events, and quickly react to any natural disaster within the City. In 2018, the Tomlinson Group and its employees led or supported 90 local charitable and community stewardship initiatives, donating over $145,000 to Ring Side for Youth, CHEO Foundation, Kingston Youth Shelter, Malhotra Family Foundation, Queensway Carleton Hope Blooms, and several local minor hockey leagues.
---
About Tomlinson Group of Companies
Ralph Tomlinson founded R.W. Tomlinson Cartage in 1952 with one single-axle dump truck. Now celebrating 65 years, the company is now Eastern Canada's leader in environmental and transportation infrastructure services. Providing a comprehensive range of products and services in quarrying, construction, trucking and environmental industries, Tomlinson continuously strives to deliver the highest standard of quality and value to its customers, partners and employees. Investment in its communities, people, processes, resources and equipment has earned Tomlinson a reputation for excellence, integrity, innovation and teamwork. For more information, please visit www.tomlinsongroup.com.