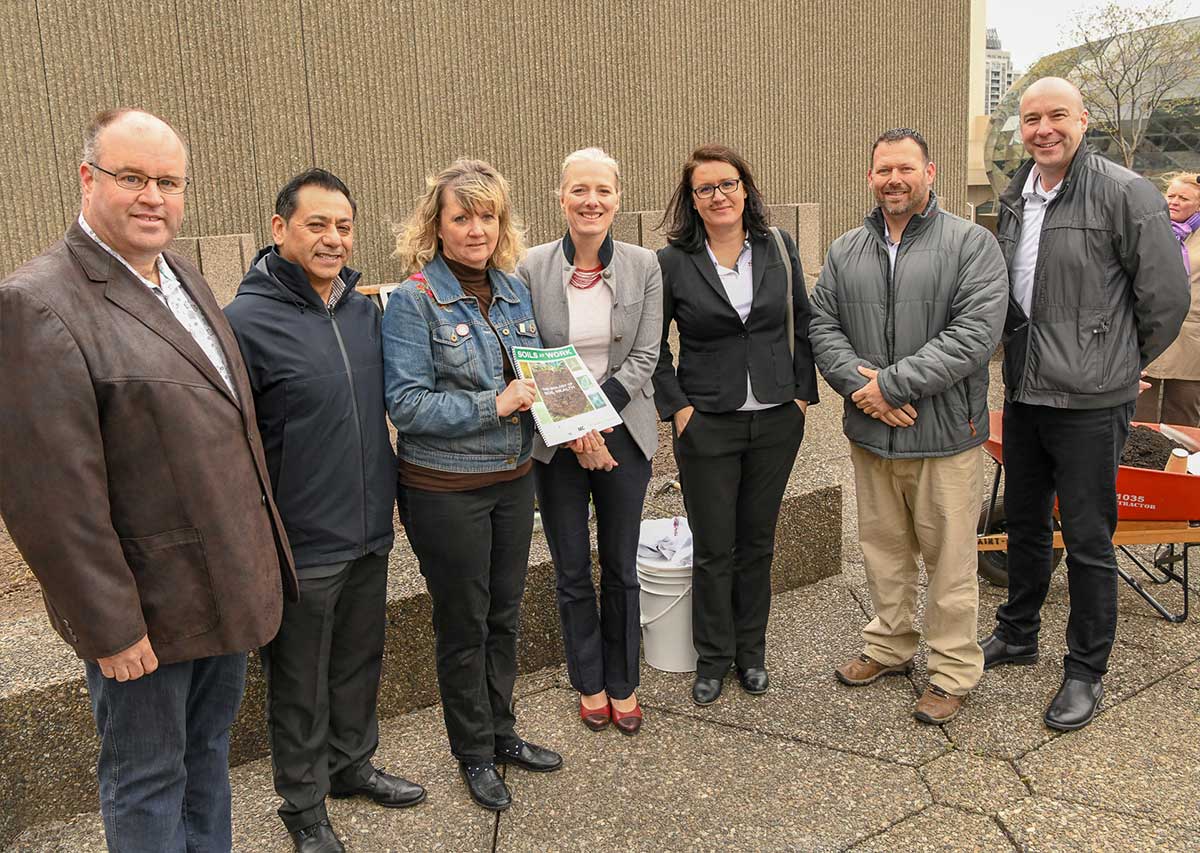 Tomlinson Organics Announces Successful Compostable Plastics Trial
Tomlinson Organics has successfully composted plant-based plastic cups and forks, and paper cups in as little as four weeks, a fraction of the time typically required. The trial, in partnership with The National Arts Centre (NAC), the Canadian Compost Council (CCC) and Bureau de Normalisation du Quebec (BNQ), was part of the "Greening Government Strategy." This mandate includes a commitment to "eliminate the unnecessary use of single-use plastics in government operations, events and meetings." The NAC approached Tomlinson, the CCC and BNQ to determine if compostable plastics were possible.
Tomlinson Organics developed a method to contain single-use plastic utensils and evaluate the compostable claims. Thanks to its innovative composting process, it successfully composted 100 forks, 98% of 100 plastic cups, and the majority of 100 paper cups within four weeks. The remainder was composted within another two weeks.
"We are delighted with the results of this innovative trial," said Stephanie Tessier, VP Business Development, Tomlinson. "Many products claim to be "green" but have very vague claims when it comes to decomposing into sustainable organic components. In order to include plastics in our compost, we need "compostable items", "biodegradable" is not enough. Some material may take multiple cycles (8 weeks per cycle) or do not breakdown at all. This represents a significant advance in environmental technology and we are committed to seeing these kinds of processes adopted more widely in the future." 
CCC made product recommendations (cups and utensils) based on testing conducted in a lab by BNQ and certifications provided by the Biodegradable Products Institute (BPI). These products had not been field tested in a commercial composting operation in Canada. Tomlinson Organics follows a 4-phase composting schedule, ranging from 2 to 4 weeks for each phase, beginning with active phases at a higher temperature, followed by a passive phase at lower temperatures. The products were placed into the window at the start of an 8-week active cycle and temperatures were monitored.  Initial weights of products were taken at the start and end of each phase. "We look forward to working with many other organizations looking to innovative organics solutions to improve their sustainability best practices and reduce their use of single-use plastics, " added Ms Tessier.
Read the NAC's press release here.
In the news:
NAC unveils new composting program, Ottawa Citizen
Use of single-use plastics at NAC will be slashed, Edmonton Sun
Eliminer le plastique pour nourrir les fines herbes, Radio-Canada
NAC turns to compostable containers to keep 500,000 items from landfill, Artsfile
Visite du toit vert du Centre National des Arts, Ici Radio-Canada
Le Téléjournal Ottawa-Gatineau
---
About Tomlinson Group of Companies
Ralph Tomlinson founded R.W. Tomlinson Cartage in 1952 with one single-axle dump truck. Now celebrating 65 years, the company is now Eastern Canada's leader in environmental and transportation infrastructure services. Providing a comprehensive range of products and services in quarrying, construction, trucking and environmental industries, Tomlinson continuously strives to deliver the highest standard of quality and value to its customers, partners and employees. Investment in its communities, people, processes, resources and equipment has earned Tomlinson a reputation for excellence, integrity, innovation and teamwork. For more information, please visit www.tomlinsongroup.com.