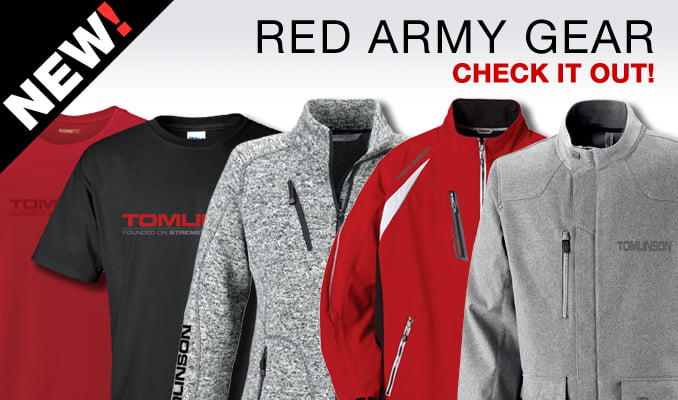 Tomlinson Launches Red Army Gear!
We are excited to announce that on September 20th, we will be launching our new Red Army Gear Online!
As a result of our Core Values "Team Work" initiative, our group endeavoured to create this non-profit online site. An online store seemed like the perfect way to infuse team spirit and camaraderie because Tomlinson Group Employees are very proud of the Tomlinson name and want to show it!
To start, we will be carrying T-shirts, golf shirts, jackets, and accessories such as water bottles, coffee mugs, tumblers, flashlights and more!
Here is how the new online store will benefit you:
The website is convenient and easy to use
Products will be delivered right to your door
Clothing is competitively priced
You will have a wide choice of quality, high end products
All items in the store are great for personal use or gifts to family/friends
You will have the ability to provide feedback and make suggestions for the website
You'll be able to conveniently access the online store through a portal tab on the Tomlinson Website.