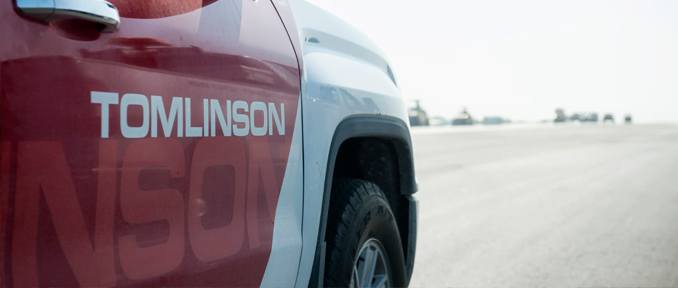 Tomlinson Group Signs Agreement to Acquire Scott Environmental Group
Kingston, Ontario – The Tomlinson Group, a leader in civil construction and environmental services, today announced that Tomlinson Environmental Services, a wholly owned subsidiary of the Tomlinson Group, has signed an agreement to acquire Scott Environmental Group, including Norterra Organics. The acquisition is expected to be completed later this month.
"I have admired the progress of Scott Environmental Group for some time. I believe the entrepreneurial and innovative culture of Scott Environmental will fit well with Tomlinson. Scott Environmental will allow Tomlinson to broaden our current service offerings to our customers," said Ron Tomlinson, President of the Tomlinson Group.
With more than 60 years of experience, Tomlinson is a multidisciplinary company with numerous divisions, including environmental services, construction, aggregate, asphalt, concrete and more. Providing a comprehensive range of products and services is how Tomlinson delivers value to its customers.
Scott Environmental Group Limited (SEG) is recognized regionally as a leading supplier of environmental waste management solutions. SEG has diversified its service offering to include four (4) fully integrated State-of-the-Art environmental waste processing facilities operating under the ISO 9001:2000, ISO 14001, and 18001 management accreditation. SEG remains on the cutting edge of environmental science by promoting the incubation, development, and deployment of environmental technologies that provide the necessary tools to support and encourage sustainable communities.
George Scott, Founder and President and CEO of Scott Environmental Group, will continue on with the company.
"Tomlinson has expertise in a wide range of areas, and Scott Environmental will fit in very well with their other service offerings. We will be able to leverage a lot of the structure they have in place to help us to continue to grow and expand in environmental waste solutions and biofuels production. I'm excited about this acquisition, Tomlinson will be a good fit for our employees and our customers from all aspects," said George Scott.
"Like Scott Environmental Group, we are a family business and we put real value on the relationships we enjoy with our employees and customers. Scott Environmental has a significant market presence in Eastern Ontario, great employees, and long standing relationship with customers," said William Tomlinson.
Yesterday, executives from Tomlinson, along with William Tomlinson, Cindy Tomlinson, and Ron Tomlinson, met with the employees of Scott Environmental to welcome them to the Tomlinson Group. Tomlinson does not expect any job loss as a result of this acquisition. "We are looking forward to leveraging the strengths of the two companies to the benefit of our customers and employees," added Ron Tomlinson.
In time, Scott Environmental will be rebranded under the Tomlinson brand.
Contact: Dana Lewis
613-227-8817