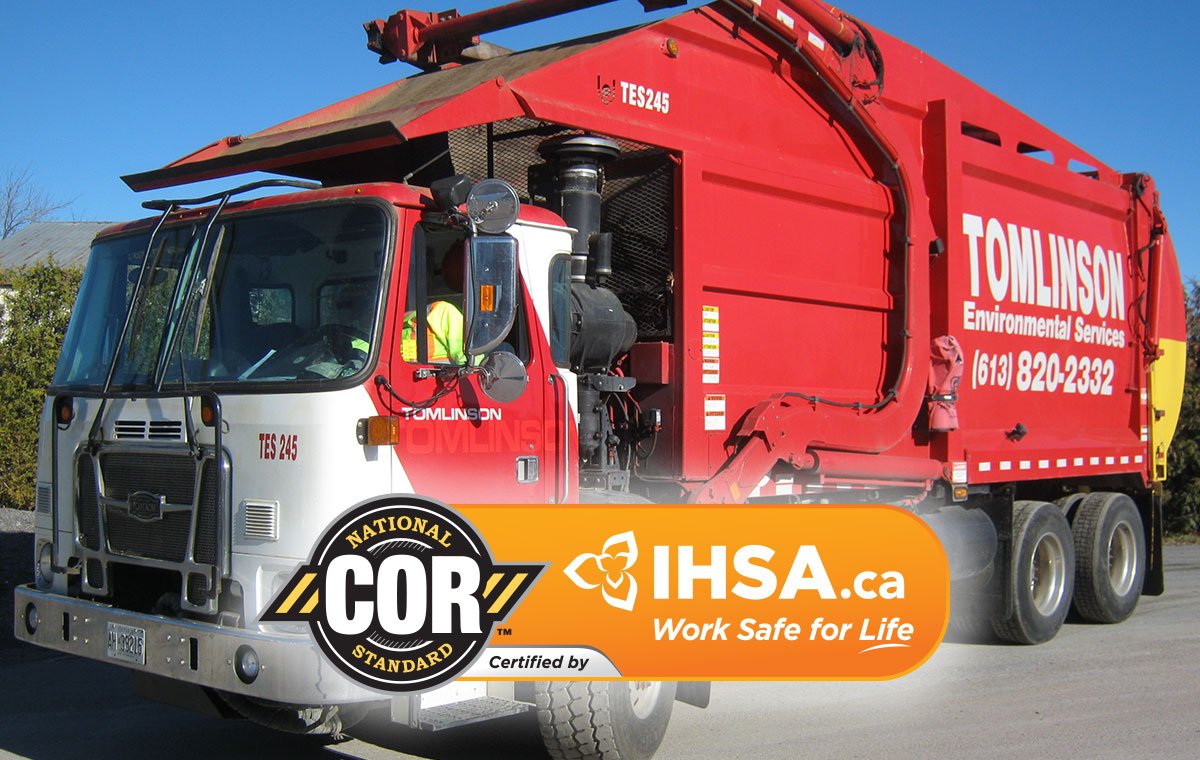 Tomlinson Environmental Services achieved COR certification
Tomlinson has announced that it received the respected Certificate of Recognition (CORTM) from the Infrastructure Health & Safety Association (IHSA) for its Environmental Services division. The division, a leader in innovative waste services in Eastern Ontario, gained the accreditation on September 27th, 2019. As one of the first environmental service providers to apply for COR, the step proves Tomlinson takes a forward-thinking, proactive approach to health and safety. The certification, endorsed by the Canadian Federation of Construction Safety Associations (CFCSA), validates the division's active health and safety management system which is developed, implemented, and evaluated on an annual basis through comprehensive internal and external audits.
"We are very proud of all the hard work our management team and staff put in over the last two years to gain COR for our Environmental Services division," said Chris Keeping, Director of Health and Safety, Tomlinson. "This is a strategic step which demonstrates our commitment to developing a strong and proactive safety culture, one where every staff member takes safety seriously and considers the health and safety implications of every aspect of their work, every day. We now have third-party endorsement that our health and safety procedures are effective, and most importantly, consistently followed by employees."
In order to gain COR, Tomlinson was required to demonstrate a working health and safety program, including formal, standardized, and consistent health and safety policies, processes and procedures. The company also had to undertake internal and external audits, and meet the assessment criteria for all 19 elements laid out by the IHSA.
"With customers like the City of Ottawa moving towards making COR an obligatory prerequisite, this accreditation represents a competitive advantage for us as we target bigger contracts and partnerships with multi-national organizations," said Stephanie Tessier, Vice President, Business Development, Tomlinson. "As a large organization with several divisions, we are committed to ensuring consistent health and safety policies across the whole company and we will seek COR for our other divisions."