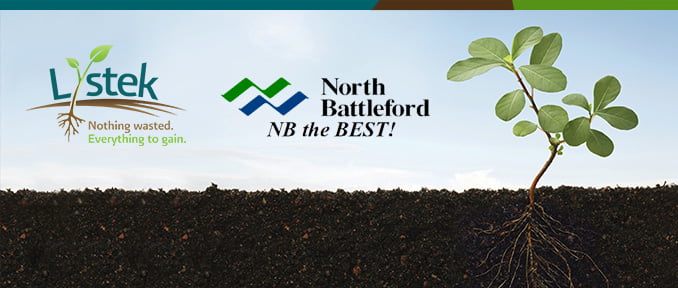 Lystek Delivers New North Battleford Biosolids Management System
The City of North Battleford, Saskatchewan is the first municipality in Western Canada to adopt and successfully implement advanced, award-winning biosolids management solutions developed by Cambridge, Ontario-based Lystek International Inc. (a division of Tomlinson Group). The project was commissioned on budget and ahead of schedule.
"Biosolids should be considered a resource and not a liability," said Stewart Schafer, the City of North Battleford's Director of Operations. Converting the biosolids into a commercial fertilizer that is high in organic matter is a win-win for both the City and local farmers, he added.
In 2013, North Battleford had been mandated by the Water Security Agency to have a new biosolids management solution in place by no later than November of 2015. At the time, the City was burying the biosolids in the landfill, which was presenting other problems. Through a competitive request-for-proposals process, the City selected the Lystek system.
"We look forward to working with the City to showcase our proven technology at the open house event we are planning together for later this spring," said Kevin Litwiller, Director of Business Development for Lystek.
To read the full release click here.