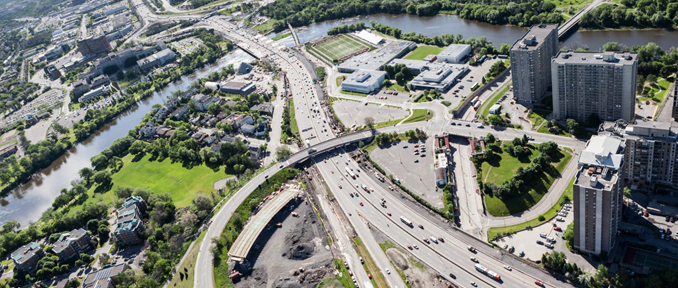 Lees Ave Bridge Closure
As part of Tomlinson's Light Rail Transit project, there is a need to remove and demolish the existing Lees Ave bridge on the 417 and replace it with a new structure via rapid replacement technology. This process will begin at midnight on Sunday June 15th and will be complete within one week. However, work will continue on the bridge, with closures continuing until September 15th.
We recognize that this may affect people's commutes, the delivery of materials, and collection of waste, so we wanted to ensure we made as much information available as possible.
During the rapid replacement shutdown, there will be no access to the Eastbound 417 from Nicholas Street or Isabella Metcalfe Streets, and no access to the Westbound 417 from the Vanier Parkway. Please see the City of Ottawa website for traffic implications.
Thank you for your patience as we make these essential improvements as part of the Light Rail Transit project, and we apologize in advance for any issues this may create for you.