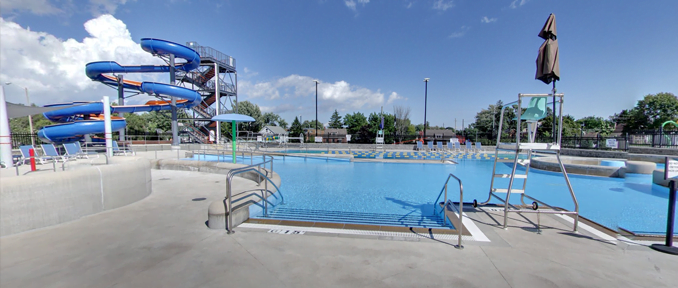 City of Kingston Renames Outdoor Aquatic Centre after Tomlinson Group
Kingston's popular outdoor aquatic centre reopens as Tomlinson Aqua Park on June 7, 2015 at the Memorial Centre, 303 York St. The City of Kingston renamed the SCOTT Aqua Park, as Tomlinson Aqua Park in March, after Tomlinson's acquisition of the Scott Environmental Group last summer. "As a multi-faceted company providing a diverse array of environmental and construction services we are proud to put our name on the Aqua Park and continue the existing sponsorship as a key stakeholder," said Rose Giugovaz, Operations Manager for Tomlinson Environmental Services. As well as offering a range of water attractions, the fully accessible facility is an example of state-of-the-art engineering, boasting some of the most efficient water filtration systems in the world.
The park is open on weekends from June 7, and daily from June 22 to September 6.
To read the City of Kingston's News Release: click here