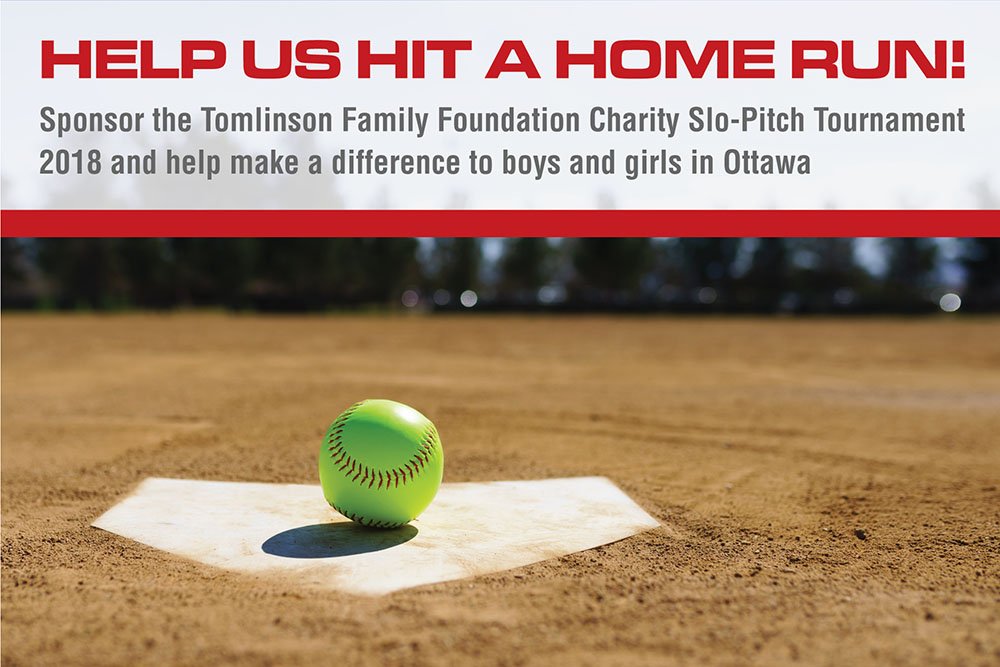 2018 SLO-PITCH TOURNAMENT
Want to be part of making a difference in our city? Sponsorship packages are still available for the Tomlinson Family Foundation Charity Slo-Pitch Tournament, which takes place Saturday September 22nd, 2018 at Leitrim Park, 3280 Leitrim Road, Ottawa. Our third annual softball tournament is a great opportunity to raise funds for community initiatives including The Boys and Girls Club of Ottawa. In 2017 we raised a total of $241,000 thanks to over fifty corporate sponsors, as well as Tomlinson employees, partners and customers. We aim to raise even more this year and we're looking to fill our final sponsorship spots.
THANK YOU TO OUR 2018 SPONSORS! OUR MISSION IS TO HELP BUILD A BETTER OTTAWA AND WE COULDN'T DO IT WITHOUT YOU.

Join the Tomlinson Family in making a difference in our city. Find the sponsorship package that's right for you, from $500.