Meet the Team: Tomlinson Construction Materials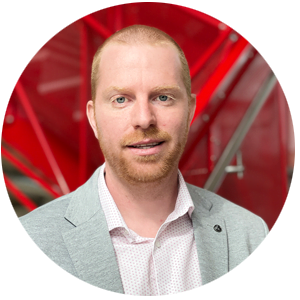 Born and raised in the East End Ottawa, Francis graduated from the University of Ottawa in 2011 with a Bachelor's of Civil Engineering. Having a passion for construction early on in his career, Francis completed his Concrete Technician Certifications and continues to maintain his Health and Safety training to maintain safety certification for site visits.
Following the acquisition of Cumberland Ready mix by Tomlinson, he ventured out for a short time to Northern Quebec and Labrador in Concrete and Quarries for two years before he joined Tomlinson. On his return to Ottawa, he came on board as an Assistant Manager and now General Manager of Tomlinson Ready Mix. Specializing in concrete design and construction for over ten years, Francis is very proud to be a part of an iconic project for the Ottawa region: the Amazon warehouse build. This is the largest warehouse in our region, so far it has broken the record in construction speed.
Francis enjoys thrill-seeking sports such as dirt biking, mountain biking, and almost everything related to speed and adventure. He enjoys spending time outdoors at BBQs and camping with his lovely girlfriend, Steffany, and their dog, Whisky.
He is heavily involved with sponsorships and internal fundraising efforts for Tomlinson's yearly SleepOut event which supports the Youth Services Bureau Foundation, a non-profit agency to end and prevent youth homelessness in the Ottawa community.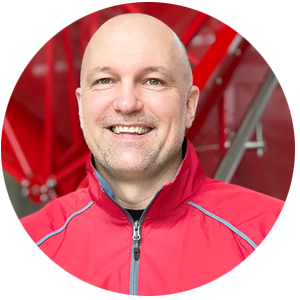 Stephan's Sales and Customer Relations Management career spans for the last 30 years. Half of those years have been in the ready mix concrete industry which began on the West Coast in Vancouver BC. In 2018, Stephan was part of the team that won the "Sustainable Concrete Construction Award" from Concrete Ontario for their submission of the new Tomlinson Head Office (The CORE, Central Operations for Results and Excellence).
Current responsibilities include looking after requests for pricing on upcoming tenders, managing the existing customer base, and growing the business through different means in the Ottawa region and up the Petawawa Valley. He plays an active role in different committees related to the industry.
Stephan is an avid outdoor enthusiast enjoying multiple sports and activities like mountain biking, kayaking, golfing, skiing, and curling. He enjoys giving back to the community by participating in different charitable events. Also served on the Canadian Ski Patrol System for 10 years while living in Vancouver. Married with two children, Stephan loves spending time with his family and friends as much as possible.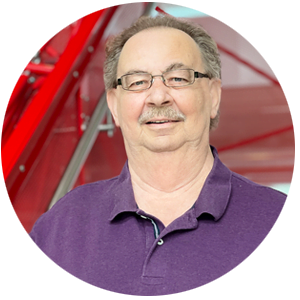 Concrete Sales Representative for Ottawa and Eastern Ontario.
He is responsible for the sales and marketing of concrete to various customers, large or small.
Started in the construction industry at the age of 18 (1976) with a company called Francon, which later became Lafarge, for a summer job that ended up lasting 24 ½ years. (The last 12 years there, he was in concrete sales). He then moved on to Demix Concrete as a sales manager which lasted until 2002. In August 2002, Fred started with Cumberland Ready Mix which was later purchased by R.W. Tomlinson Ltd., and has enjoyed his career and endless challenges.
Fred is currently the chairman of Council 10 of Concrete Ontario (Ready Mixed Concrete Association of Ontario). Council 10 is the local marketing group for Ottawa and the surrounding area. Fred has held this position numerous times as it is on a rotational basis between members.
In 2008, Fred successfully negotiated the concrete supply (12,000m3) for Canada's largest water theme park, Calypso in Limoges. Tomlinson also performed all the paving due to Fred's good rapport with the owners and project manager.
Starting in 2010, Ron Tomlinson decided to hold the Tomlinson company summer picnic at Calypso and Fred oversaw this, with help from our sales coordinators, for 9 years (2010 to 2019). We had over 1000 employees and family members attend each year.
Fred has a 26-year-old son Jason who finally bought a house and moved out last September lol. He enjoys vacations down south or in Las Vegas.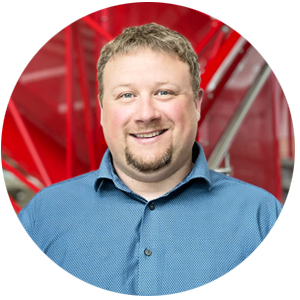 Born and raised in West Virginia, Derek attended Marietta College in Ohio studying Business and Psychology, while playing football for his entire study. After graduating, he came to Canada in 2010 to pursue his passion for Sales. Quickly learning the trade as a Ready Mix Loader Operator, Plant Supervisor, and then Territory Manager, he joined the Tomlinson Team in 2020 as an Aggregate & Asphalt Sales Associate. His passion for our top-quality products and customer success quickly evolved his role into Aggregate& Asphalt Sales Manager in the new year.
As a Sales Manager, Derek leads his team by example; hard work and dedication providing excellent customer service to our clients is our utmost priority.
Derek takes his coaching leadership into his enjoyment of football, coaching, playing, and watching the sport. He is very active in the Cornwall Wildcats Football program as a volunteer coach. He also enjoys playing men's softball, weekend camping, and boating trips with his kids.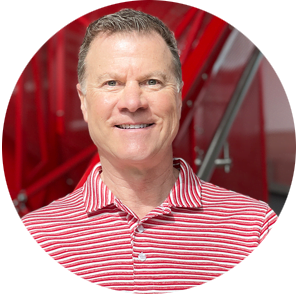 Jeff Stanley began his career with Tomlinson in January of 1991. He first worked as a Scale Operator at the Moodie Scale for Tomlinson and Tarcon. After 12 years he moved to Power Rd to the Dispatch team and role of Scale Supervisor. In 2006 with the startup of the Stittsville Quarry and Asphalt Plant Jeff joined the Sales group and is currently a Sales Representative in the Aggregate Asphalt Division.
Among Jeff's accomplishments was joining the SAP team in 2017 as a Subject Matter Expert (SME) for Sales and Billing. Jeff worked diligently with a consulting team to interface the new Apex scale system at Ontario Trap Rock to SAP and last year completed a more intensive Apex/SAP Go Live at the many Ottawa scales. Jeff continues to support and advise his peers with Sap and Apex questions as he transitions back into his Sales role.
Growing up on a dairy farm as a youngster, Jeff got to enjoy the early Saturday morning trips to the Byward Market with his father to sell their Sweet corn.
Jeff is married and has two great kids Dawson and Emma. In his spare time, Jeff enjoys golf, swimming, and biking.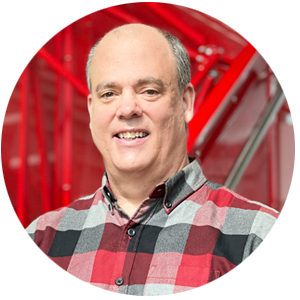 David Barras joined Tomlinson's Aggregates & Asphalt team as a Sales Representative in November 2018. David led the charge in increasing cash sales by 42% in 2019. From 2019-2020 he brought Tomlinson's eight biggest new asphalt customers on board while handling niche sales like Agricultural Lime. In 2021, he looks forward to developing sales at Tomlinson's new limestone quarry in Napanee.
David joined Tomlinson after more than 16 years as an Account Manager at Ryder System, Inc. At Ryder, he consistently exceeded sales quotas and one year was awarded for achieving a company high customer retention rate of 98.5%. Combining his baseball and music passions, he also did Stadium Sound for Ottawa's AAA Minor League Baseball Team. If you challenge him to music trivia, he will win.
When David isn't working, he loves playing baseball. He received a National Capital Baseball League career achievement award in 2019 for over 400 regular-season games played. He is happiest though, with his wife Janet hiking the world's legendary trails. Their travels have taken them from the bottom of the Grand Canyon to the base of Mount Everest to the summit of Mount Kilimanjaro.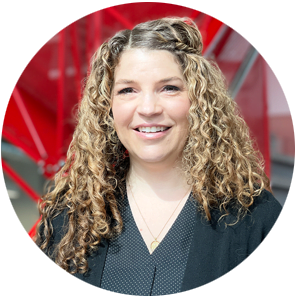 Megan joined Tomlinson in July 2020 as the Sales Coordinator for the Aggregate & Asphalt division. Before joining Tomlinson, Megan was the New Account Coordinator for a successful sales team here in Ottawa and was a Buyer for the Southern Alberta Institute of Technology (SAIT) and FGL Sports Ltd. in Calgary.
Megan enjoys spending any free time outdoors at the cottage and in the garden during the summer and snowboarding in winter. She is a mom to two awesome teenagers.
Megan holds a BA degree from the University of Calgary.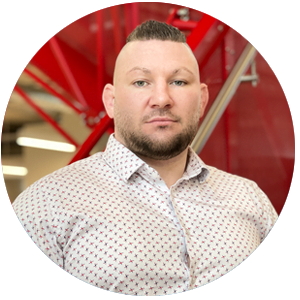 Asphalt and Aggregate Sales Representative, the newest member of the team with fifteen years of sales experience.
Matt enjoys taking his Harley Davidson on weekend trips with his fiancée who also rides, they have two dogs including a 130lb Great Dane named Doug. His passion is MMA fighting and has a professional record of 2-0, Matt can't wait to fight again soon once things get back to normal.